Create a tool library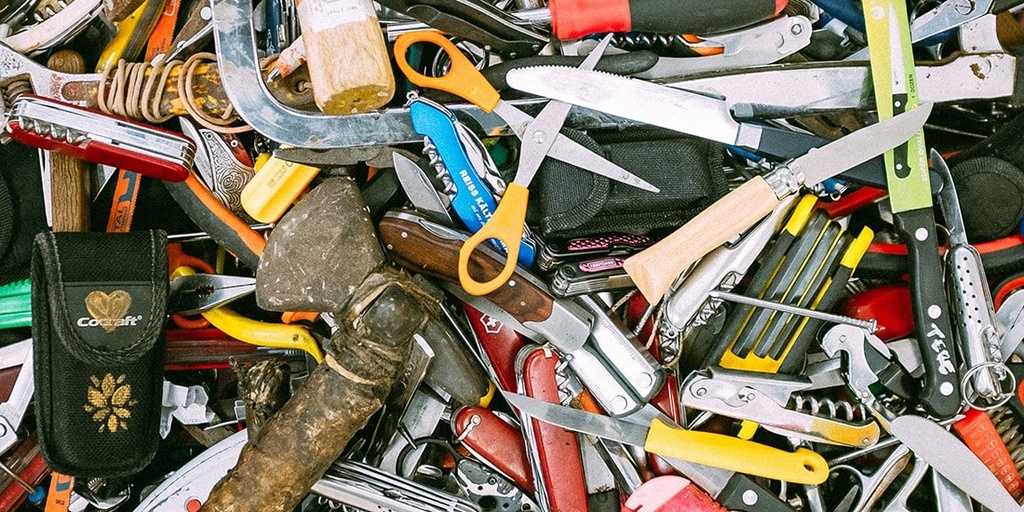 Earth Points
80 
EaseAmbitious 
Description
A tool library works like a regular book library; tools are there for lending, instead of buying or renting them. Many of us have tools we rarely use or may never use again. Why not share them? Besides staple guns and chain saws, some tool libraries include kitchen tools that are not used daily, like stand mixers.

If we share tools instead of always buying new ones, there is less extraction of the materials from natural resources, less to manufacture, and less transportation. This in turn leads to decreases in emissions on the one hand and big savings for those who would otherwise be buying or renting tools on the other. Share the wealth and ways to improve homes and lives!

A tool library can easily lead to a repair cafe. This is a place where people come together to repair belongings they would otherwise discard. Tools that might be too heavy to lend, like sewing machines, can be made publicly available in a repair cafe. It is also a nice way to get to know more neighbors and begin to work together towards common goals.
Tips
• Look at what tools you currently have and how often you use them. Think about what tools you might need in the future. This might give you a nice starting spot for your library.
• Ask existing tool libraries for advice on how to get started. A quick search online can help you see if there is one in your region and connect you to people to ask questions.
• This
Local Tool Lending Library site
is a helpful resource in some areas to find other libraries and post about yours once it is up and running. The listings are not exhaustive, so be sure to ask and look around for other options in your area.
• Talk to friends and neighbors about working together to set up a tool library. Consider posting about it in local online forums to find more people to contribute. You might be surprised by their enthusiasm!
• Here is a
nice website with more details
about tool libraries and how to start one when you are ready to go deeper into your journey!
Updated: One of our volunteers has done this and she says it is the most amazing experience, and that many people in the community really want to help with this service.
Additional Resources
---
Related