Start or join a community garden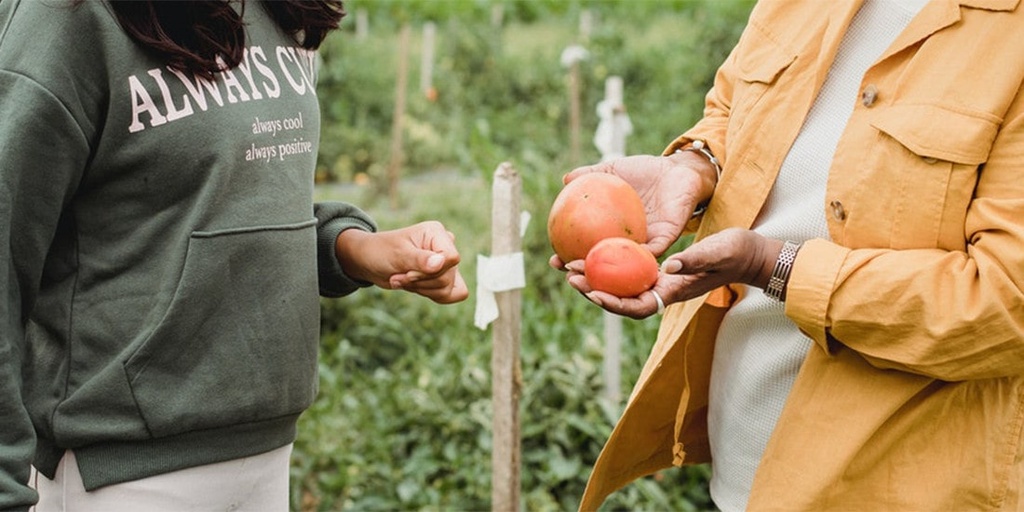 Earth Points
45 
EaseAmbitious 
Description
Becoming involved in a community garden is a great excuse to get outside, enjoy some fresh air, and brings great benefits to your area. Providing a communal space for growing vegetables, herbs, flowers, and other plants can reduce transportation pollution, increase local economic activity, and promote healthy eating. One study found
community garden participants were more likely to eat more produce throughout the day
just from taking part in something like this. Plus it can be a lot of fun and a nice way to connect with people in your community.
Community gardens offer a clean, green environment and create space for people to gather and grow together!
Tips
• Start by
researching your area
for established community gardens. They may not have a great online presence, so you may need to ask around or ask about it on local online channels.
• Based on your findings, you may discover one close enough to join. If not, start your own with the help of your local government, community organization, or a dedicated group of green thumbs.
• Refer to literature produced by The Conservation Fund,
Want to Start a Community Garden?
for some great tips on successfully running a garden.
• If you end up starting your own, you will likely find yourself doing the following types of activities, with the first two being the most important in the journey.
o Putting the word out to find a core group to start the garden up
o Find a plot of land to use
o Contact your local government to understand any rules to be aware of
o Establish a budget
o Perform a soil test
o Reach out to group members regularly
o Find tools, preferably used, that everyone can share
o Research plants that do well in your area
o Make a schedule
• It takes time and problem-solving to bring it all together. That is normal. Hopefully, you can find some great people to figure out it together. You might even make some new friends along the way.
Additional Resources
---